XCAT-IXA 2x C is selected as 'KCA official test equipment'
Writer : admin
Date : 2022.10.14
Hits 1,997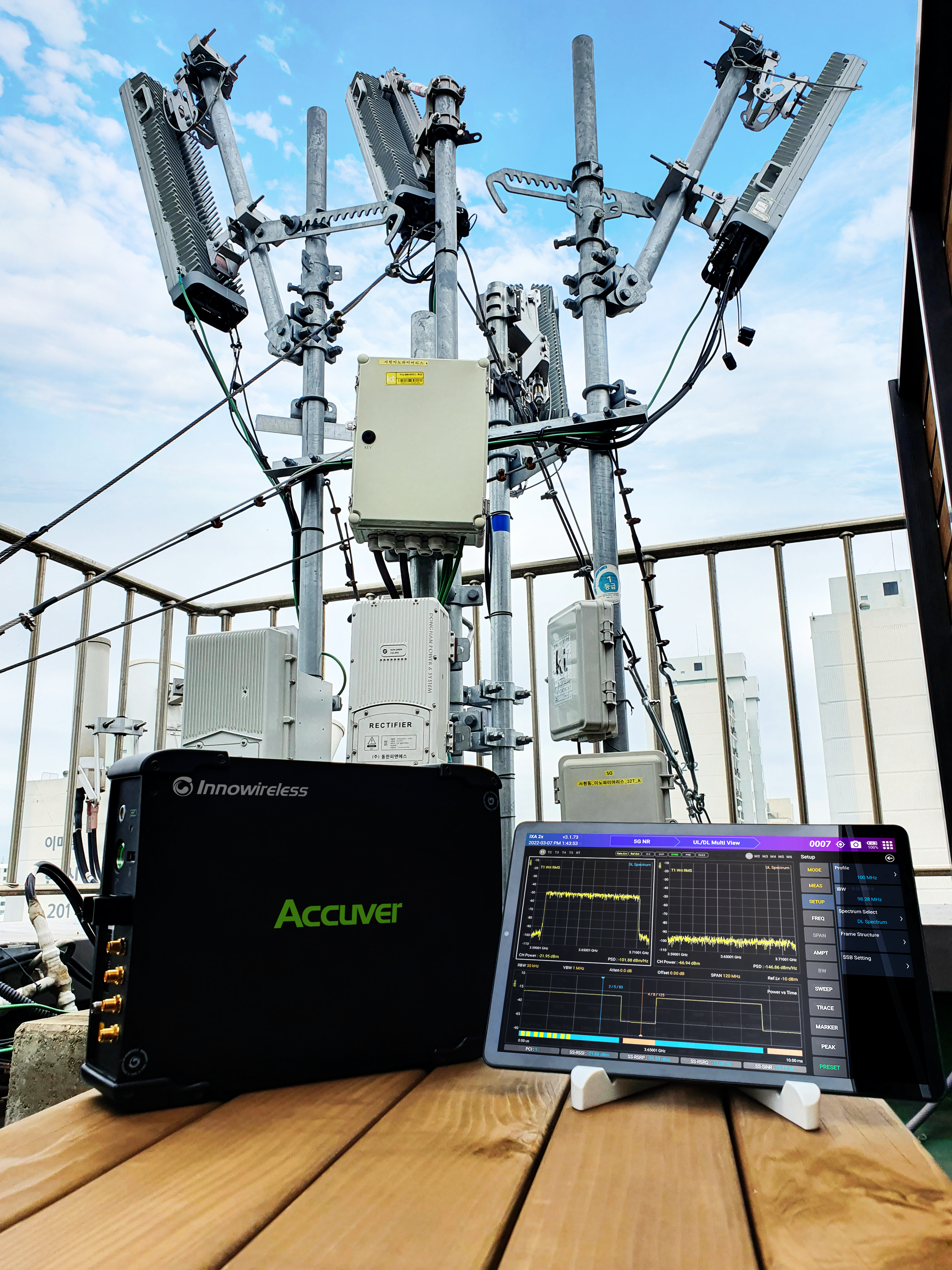 XCAT-IXA 2x C is selected as 'KCA official test equipment'

- Use for 5G mobile communication base station inspection

- Pre-blocking harmful radio waves, crosstalk, etc.
- Improved precision: Frequency ±25ppb or less
- Smaller, lighter, and more efficient than competitor's
XCAT-IXA 2X C, Innowireless' base station measuring equipment, is selected as the official equipment for 5G base station inspection through competitive bidding by the Korea Communications Agency (KCA).
It is known that XCAT-IXA 2x C is the first Korean equipment that is selected as official measuring equipment from KCA.
XCAT-IXA 2x C is Innowireless' newly released base station measurement equipment for 5G 3.5Ghz bandwidth. The equipment can be used for mobile communication base station operation and maintenance, deployment, change, and temporary inspections.
Base station inspection is conducted by KCA to protect communication networks radio users by blocking radio interference in advance. It requires high reliability and precise technology.
XCAT-IXA 2x C provides spectrum and modulation domain analysis for 100 MHz bandwidth. Innowireless improved the XCAT-IXA 2x C frequency measurement accuracy to ±25ppb or less through the GPS timing linkage function. Synchronization of the base station clock enables smooth in-building tests.
XCAT-IXA 2x C provides
competitive Hardware as well
. It is the smallest and lightest among portable base station measuring equipment in the same class. The actual weight is less than 3.4 kg. Therefore, it is suitable for base station inspection that requires long-term measurement for more than 4 hours. In addition, since the main body of the measuring device and the display can be separated, it is easy to move during the inspection.
By supporting the Android operating system (OS), it is the first measuring equipment that provides a smart user environment such as telemetry and video recording. Innowireless plans to secure a standard reference for 5G base station measurement equipment with the selection of KCA's official inspection equipment in Korea. Accuver, a subsidiary of Innowireless, will release the XCAT-IXA 2x C to the global market by introducing the equipment to overseas public institutions and technical associations. The previous model, XCAT-IXA 1x, was also delivered to Deutsche Telekom last year.
Kwak Young-soo, CEO of Innowireless, said, "XCAT-IXA, which has accumulated test equipment development capabilities for over 20 years, recognized by technological competitiveness via the official selection of base station inspection equipment. We will also succeed in exporting overseas so that we can enhance our technological leadership."